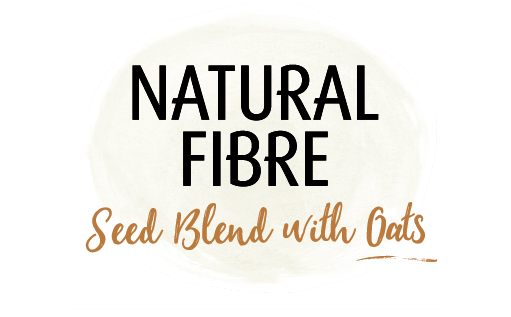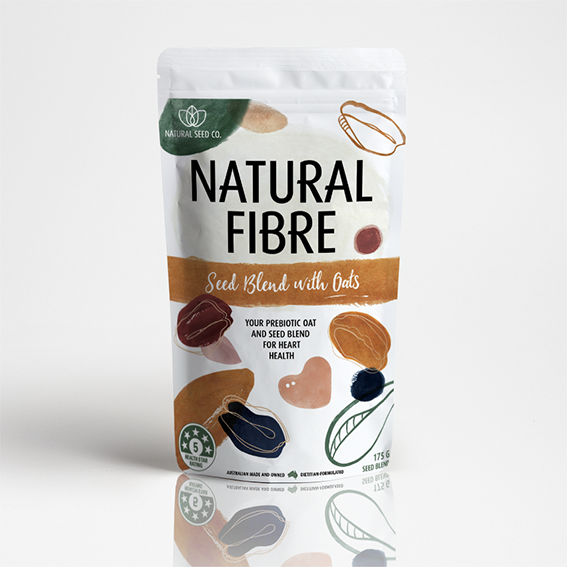 Natural Fibre Seed Blend with Oats
Natural Fibre with Oats is a dietitian-formulated blend of nourishing seeds, kernels and oats designed to optimise your health and wellbeing.
A good source of fibre for digestive health and regularity.
Sprinkle, blend, bake or blitz Natural Fibre into your favourite bliss balls, oats, seed bowls, granola and more…
YOUR GENTLE SOLUTION TO GOOD GUT HEALTH
ABOUT NATURAL FIBRE SEED BLEND WITH OATS
Boost your wellbeing every day with our dietitian-formulated blend of nourishing oats, kernels and seeds.
THIS PREBIOTIC BLEND CONTAINS BETA-GLUCAN TO HELP
LOWER CHOLESTEROL REABSORPTION AND AID HEART HEALTH*
* A 35 g serve of Natural Fibre with Oats provides 1.4 g beta-glucan. Oats can help lower cholesterol reabsorption as part of a diet low in saturated fat. 3 g of beta-glucan each day is required to help lower cholesterol reabsorption.
Good source of dietary fibre
Source of protein and iron
No added sugars or preservatives
Dairy, wheat and nut free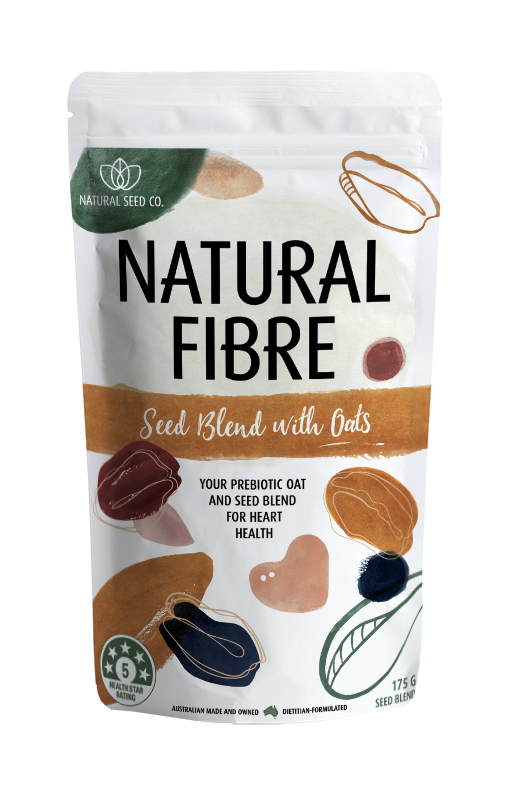 Dietary Fibre

13.7%

13.7%

Protein

12.2%

12.2%

Energy

7%

7%
* % Daily intakes are based on average adult diet of 8 700 kJ. Your daily intake may be higher/lower depending on your energy requirements.
Wholegrain oats, pepitas, sunflower kernels, linseeds, chia seeds, sesame seeds, poppy seeds, buckwheat, psyllium husk, millet.
Gluten containing ingredients are indicated in bold type above.
Known allergens:
Contains cereals containing gluten (oats) and sesame seeds
Notice:
It is important to drink a glass of water or other fluid when enjoying your daily serve of Natural Fibre. Be sure to meet your daily fluid requirements to improve bowel regularity.
New users:
Start with 1 tablespoon of Natural Fibre per day.
Gradually increase to up to 3-4 tablespoons per day as necessary.