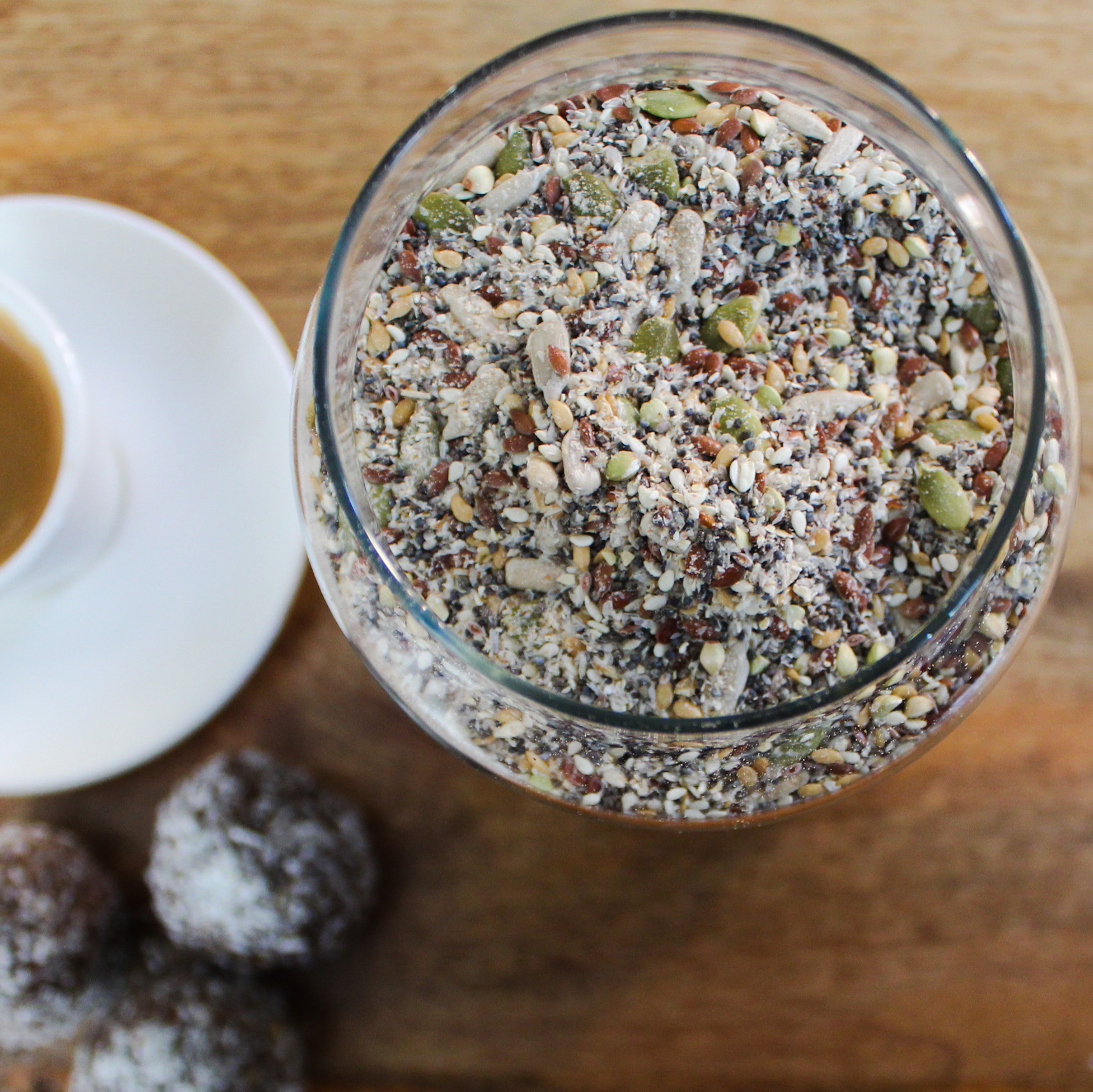 Original Super Seed Blend
Natural Fibre is a dietitian-formulated blend of nourishing kernels and seeds designed to optimise your health and well-being. Sprinkle, blend, bake or blitz Natural Fibre into your favourite smoothies, oats, seed bowls, bread and more… the possibilities are endless!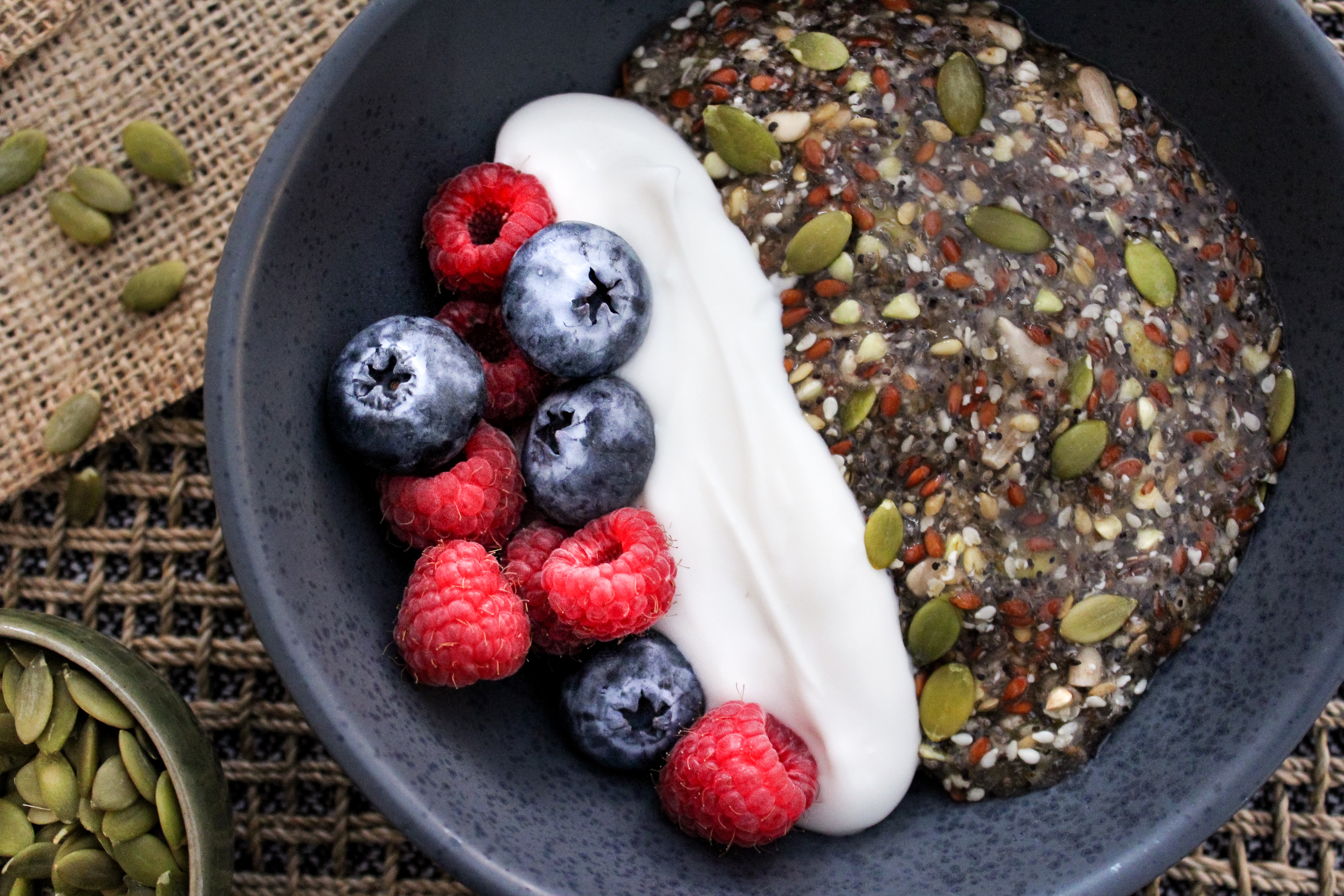 Boost your wellbeing every day with our dietitian formulated blend of nourishing kernels and seeds.
A daily serve of Natural Fibre works. This delicious blend promotes regular bowel movements and great gut health. Natural Fibre aids cholesterol lowering, blood glucose regulation and weight control.
Excellent source of fibre
No added sugars or preservatives
Dairy, wheat and nut free
Dietary Fibre

34%

34%

Protein

12%

12%

Energy

8%

8%
* Percentage Recommended Dietary Intake (Aus/NZ)
Ispaghula husk, pepitas, sunflower kernels, black chia seeds, brown flaxseeds, golden linseeds, sesame seeds, poppy seeds, buckwheat, millet, wattleseed, celery seeds.
Known allergens: Sesame seeds
Notice: This product should be consumed as part of a healthy eating plan, ensuring sufficient fluid intakes of 2-2.5 litres per day for the average adult.
New users: Start with 1 tbsp of Natural Fibre per day. Gradually increase to 3-4 tbsp per day as necessary.
| | |
| --- | --- |
| Weight | N/A |
| Size | 900 g, 450 g |